(page under construction)
RECENT SUCCESS STORIES
AddVolt - For more sustainable deliveries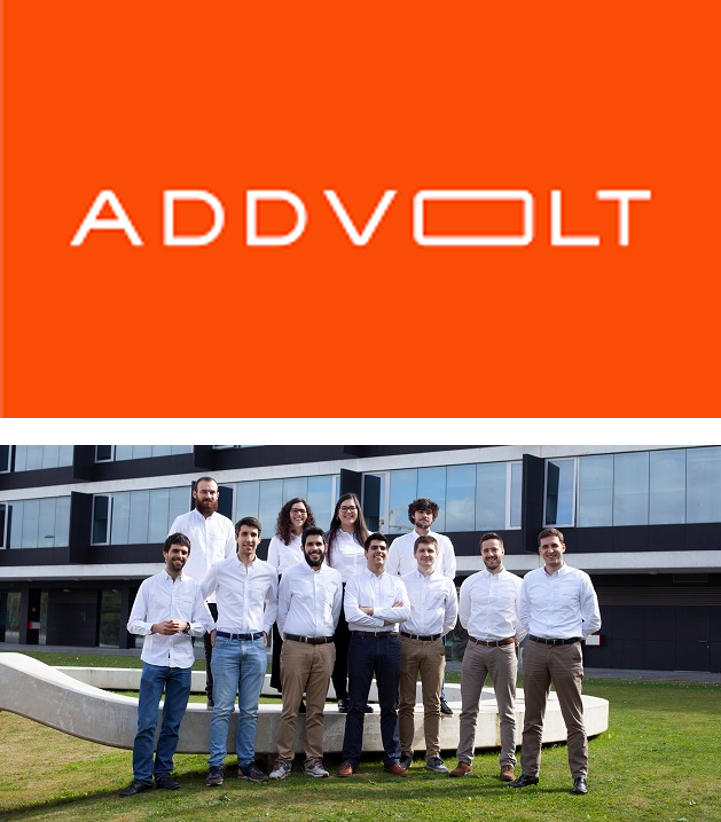 In 2019, Addvolt partnered with HAVI Portugal, a globally known name in the logistics sector. Through this, the company will supply their electric plug-in system, which allows refrigeration trucks to use their system for cooling operations, reducing their dependence on diesel, their ecologic footprint and improving the worker's working conditions (less noise and vibration). Their system also unlocks the possibility of nighttime delivery in urban areas. This solution allows for energy recovery when the vehicle is breaking or slowing down. Besides this partnership with HAVI, the company has also won the IAA Trailer Innovation Award in the "Environment" category, in 2019.
In 2017, the company secured funding from Portugal Ventures, with Abacus Alpha and Momentum Holding joining the Portuguese VC firm. All three therefore joined 2BPartner as investors in the company, which was already in that role since 2014, the year Addvolt was founded.
In 2016, the company had already achieved a key partnership with Luis Simões, a Portuguese logistics company with over 50 years of experience and over 1800 employees.
To know more about AddVolt, visit their website.
Tonic App - The mobile app that conects and informs medical doctors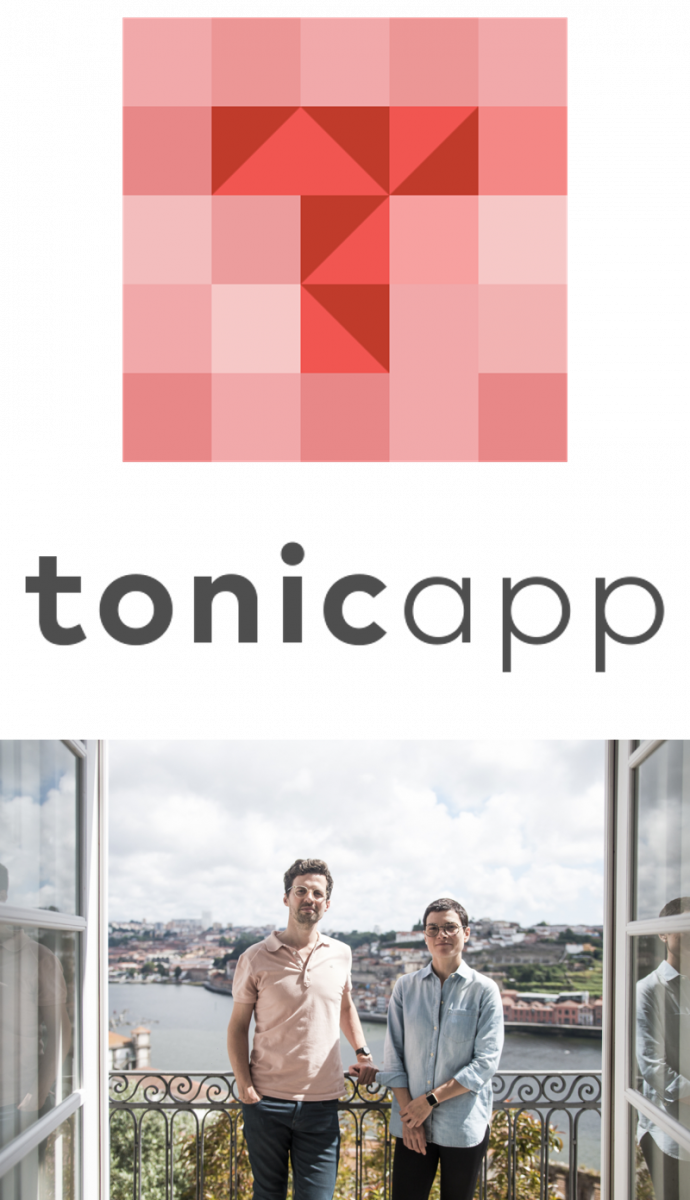 In 2019, Tonic App announced a partnership with Medtronic, a multinational healthtech company that employs over 86 thousand employees. The goal of this partnership is to facilitate the referencing of primary care patients to other specialties. This will be achieved through new content and tools to be made available to the medical community, from diagnostic and treatment support trees, new referencing criteria and maps for patients with a difficult diagnostic, videos from recognized experts and discussion forums for clinical cases, among others.  
Previously in 2019 Tonic App had already established a partnership with Eventtia, an event management platform that will now integrate some of its features in the Portuguese app, allowing the user to save the medical congresses they will attend, their respective content and contacts.
The innovative app is now used by more than a fifth of all Portuguese doctors, with over 9500 registered practitioners in Portugal alone, being also present in Spain, France and the United Kingdom. In 2018, the Porto-born startup enrolled in TheVentureCity accelerator in the USA, won the second prize of the MEDICA competition in the medical apps category and was nominated by Forbes magazine as one of the 60 female-led startups that are "shaking up Tech around the globe". Now, the company is looking for Series A financing between 1 and 3 million euros, after a seed investment of around 100 thousand euros in 2017, by Portugal Ventures.
To know more about Tonic App, visit their website.
Casas em movimento - Homes for the future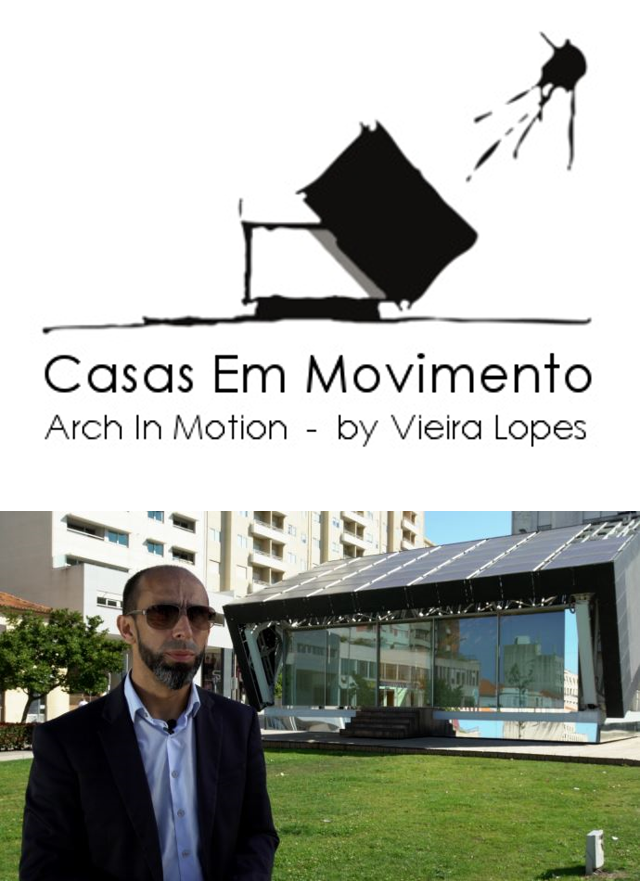 Casas em Movimento was recognized at the Green project Awards for their project "Smart Kiosk in Motion" in the "Sustainable Cities and Mobility" category. Casas em Movimento is a company devoted to the creation of innovative and dynamic solutions for both commercial and residential buildings. The company's technology allows buildings to rotate up to 180 degrees on their central axis and their photovoltaic cover to incline/decline in a 90 degrees range. With this capability, you can guarantee simultaneously the maximum performance of the photovoltaic panels in the cover of the building and the ability to configure the house and position it attending to thermal, energy and seasonal needs, and position the house accordingly. These dynamic spaces, that adapt to their user's needs, take inspiration from a simple "sunflower" and can be controlled through a smartphone.
In 2018, the company was part of a piece on BBC, through their BBC Reel platform, at the "Homes of the Future" show. In that same year, the company was also awarded the National Innovation Agency's Born from Knowledge Award, being selected over seventy competing projects. The company's journey and the entrepreneur behind it, Architect Manuel Vieira Lopes, was poised to be filed with success since his recognition at the University of Porto's Innovation Gala in 2016.
To know more about Casas em Movimento, visit their website.
Adyta - Specialized cibersecurity solutions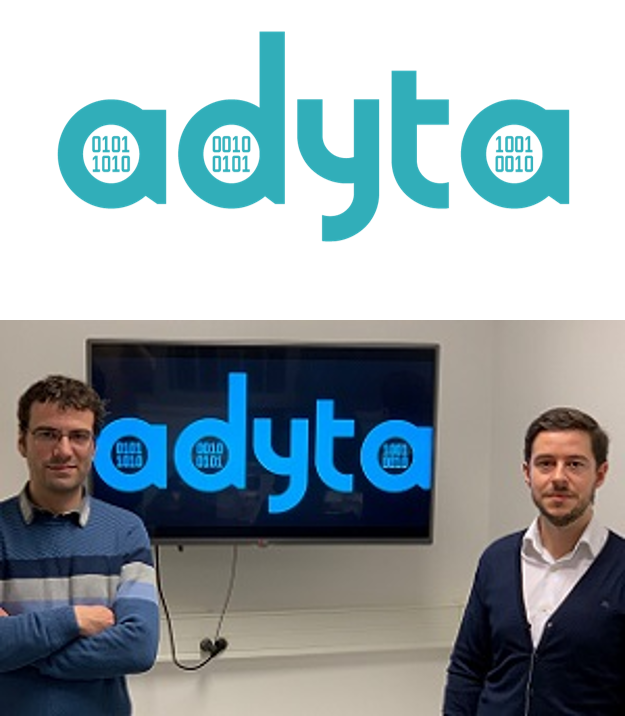 In 2018 Adyta, an U.Porto spin-off company, found an issue in the Galaxy Apps Store. This discovery resulted in a recognition for the company, whose expertise is in cybersecurity and secure communications, under Samsung's Mobile Security Rewards Program. In summary, Adyta discovered flaws in Samsung's apps integrity check, which would allow a "smartphone with access to an unsecure network to be tricked into permanently using another apps market ,other than Samsung's own, and where modified versions of ordinary apps, such as Facebook, could be featured, plagued with malicious software" as explained by the company's CTO, Luis Maia.
The Korean tech giant, precisely to discover this type of vulnerabilities, created the MSRP. As soon as they discovered the vulnerability, Adyta immediately communicated it to Samsung since having "secure technological platforms" is in the company's best interest, as expressed by their CTO.
This discovery was echoed at a national level and Samsung rewarded the company financially for their efforts. They have also rated Adyta's participation in the program as "High" (second-highest possible). The startup had previously collaborated with Samsung in the analysis of their Knox Platform and, since then, they have been working with the tech company in functional and cryptographic analysis of their devices.
To know more about Adyta visit their website.
HUUB - The logistic platform for fashion brands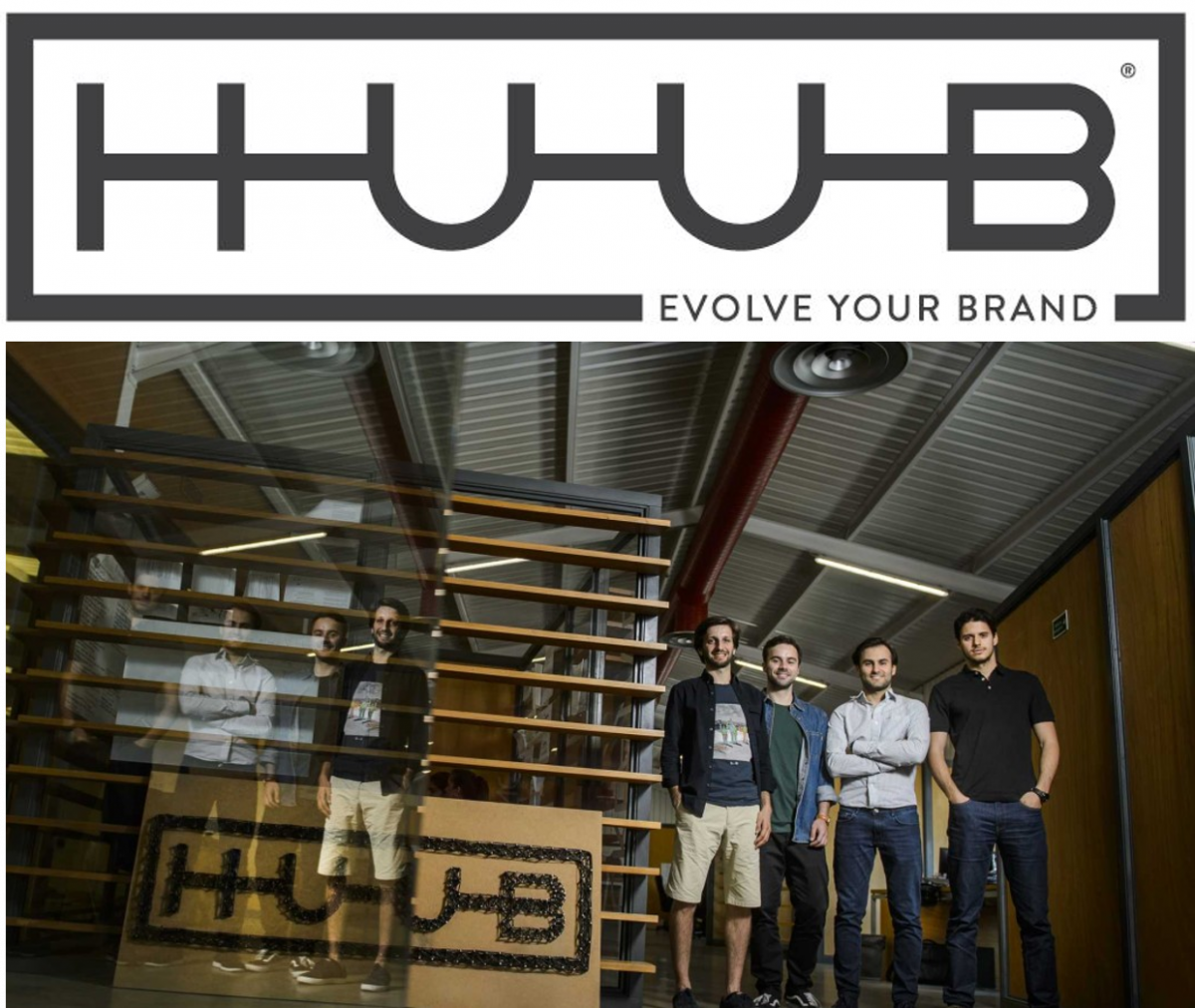 In 2019, HUB, a U.Porto Spin-off company closed their seed financing round with an investment of 1.5 million euros from MAERSK, the largest maritime transport company in the world. The first investment from the multinational company in a startup rounds off Huub's seed stage, which totals around 4.35 million euros in investment. In 2018, Huub had already received an investment in the order of 2.5 million euros from Pathena. Luis Roque, CEO of the company, claims that this partnership with Pathena would allow them to establish HUUB as "key players in the European supply chain industry". Previously in 2016 the company had received another investment of 350 thousand euros, to develop their commercial capabilities by increasing their client portfolio and recruiting more talent.
Four former U.Porto students (Luis Roque, Pedro Santos, Tiago Craveiro and Tiago Paiva) founded Huub in 2015 and the company specializes in logistic operations in the fashion industry, offloading the logistics and operational processes of some of the largest fashion brands in the world. Their core business is the integrated management of supply chains in the fashion industry, allowing these brands and companies to focus on designing and selling new products, leaving the operational duties to Huub. Their main product, named SPOKE, is an application that offers total visibility on the operations of a company.
The entrepreneurs are expecting to close 2019 with a growth of around 200% in comparison with 2018, due to an increase of the number of brands they work with of around 60%, since the previous year. The startup also wants to grow their team to 85 people by the end of the year, as Luís Roque puts it: "we are a country with great startups and talent".
To know more about HUUB, visit their website.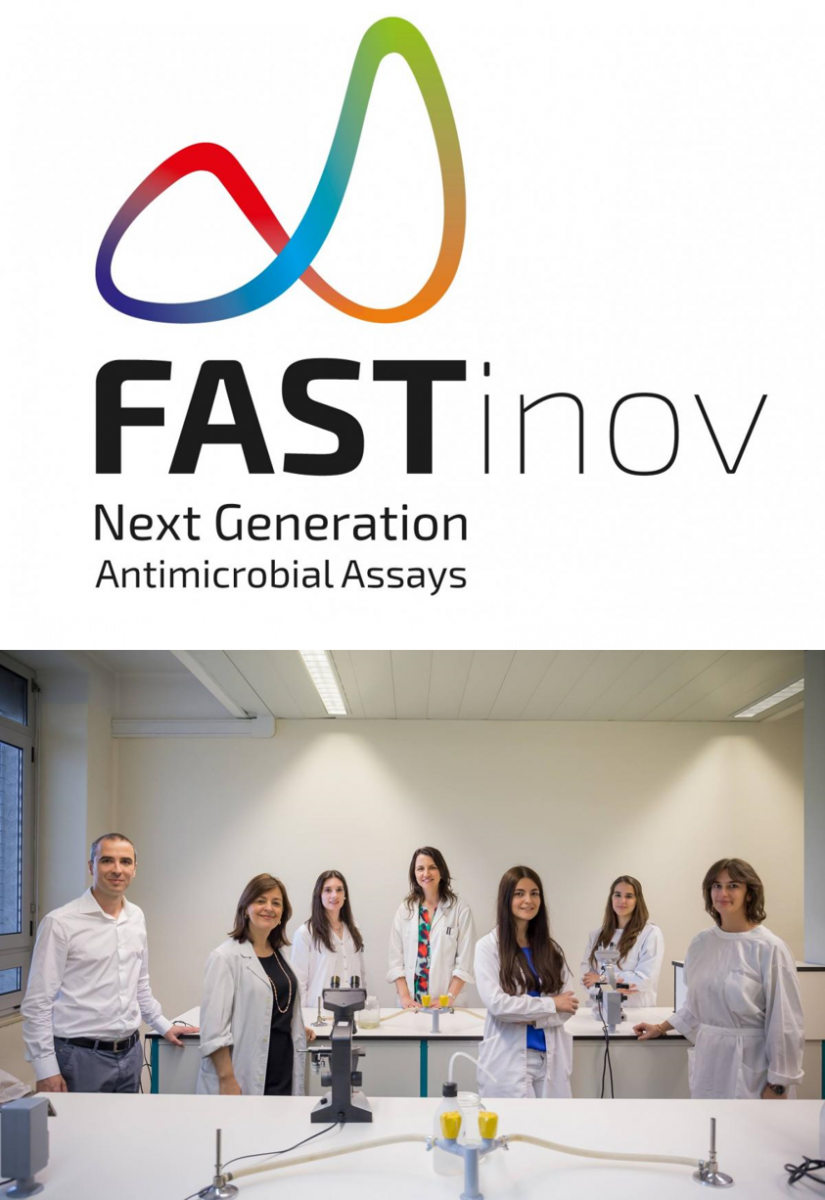 FASTinov - Next Generation Antimicrobial Assays
A consortium led by FASTInov, a spin-off of the University of Porto's Faculty of Medicine, has received a grant from the European Commission, valued at 2.6 million euros. The goal is to get a clinical diagnostics kit that will disrupt the way doctors prescribe antibiotics, to the market. This new kit, developed by researchers from FMUP (Faculty of Medicine), with the support from U.Porto Innovation, was patented and licensed by the University to FASTInov. The kit allows for a blood analysis, in just 60 minutes, to determine the bacteria's susceptibility to antibiotics, which can increase the quickness and effectiveness of treatment prescribed to patients ill with bacterial infections.
Existing testes are not capable of delivering results before the 48-hour mark. Sometimes, as it is the case with seriously ill patients, it is not feasible to wait such a long time and doctors medicate based on epidemiological data, or to put it simply, "prescribe the most effective drug for the most prevalent bacteria types" as explained by Cidália Pina Vaz, FASTInov's CEO. Sofia Oliveira, FASTInov's CTO also reminds us that "this procedure carries risks to the patient, increasing hospitalization time and expenses, while also contributing to the increasing phenomena of antibiotic resistance". Cidália Pina Vaz also added, "in case of antibiotic resistance, the patient can face further complications or even death".
To know more about FASTinov, visit their website.
Veniam - The Internet of moving things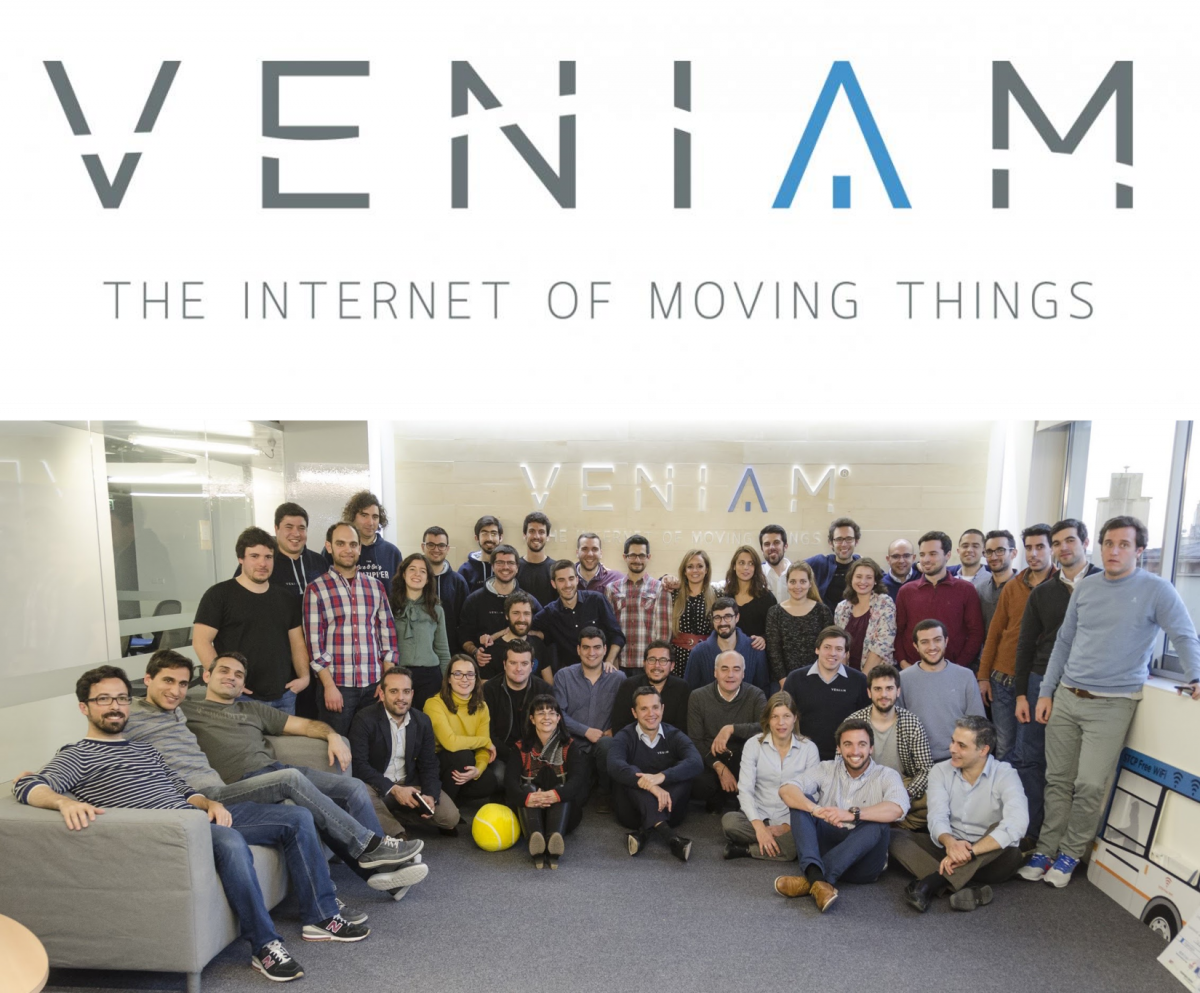 Veniam, a spin-off of the University of Porto, IT and the University of Aveiro, has proven, in very practical terms, how knowledge derived from investment in science and technology can be transformed into products for global markets and qualified jobs in Portugal. At the forefront of the "Internet of Moving Things," Veniam turns buses, cars, trucks and other vehicles into Wi-Fi hotspots, capable of expanding Internet connectivity to all citizens. Veniam helps to improve the quality of transport fleet services and the operational efficiency of controlled industrial sites, such as ports, airports, mines, plants, etc., through cloud-managed services. The concept was tested in Porto, where Veniam is based and operates the world's largest vehicle Wi-Fi network, which includes STCP's entire fleet. The company has already provided 4 million Internet sessions to more than 400,000 users. From UPTEC, and after signing an intellectual property agreement through U.Porto, Veniam has entered international markets and achieved significant results in Singapore and New York. João Barros, alumni and Professor of the University of Porto and CEO of Veniam says that "it is a great privilege to be able to lead this project and work with an extraordinary team." Veniam has recently received an investment of €22 million through Series B Financing, raising the total amount of risk capital invested in the company to €26 million.
For more information on Veniam technologies, click here.
Immunethep - For a safe tomorrow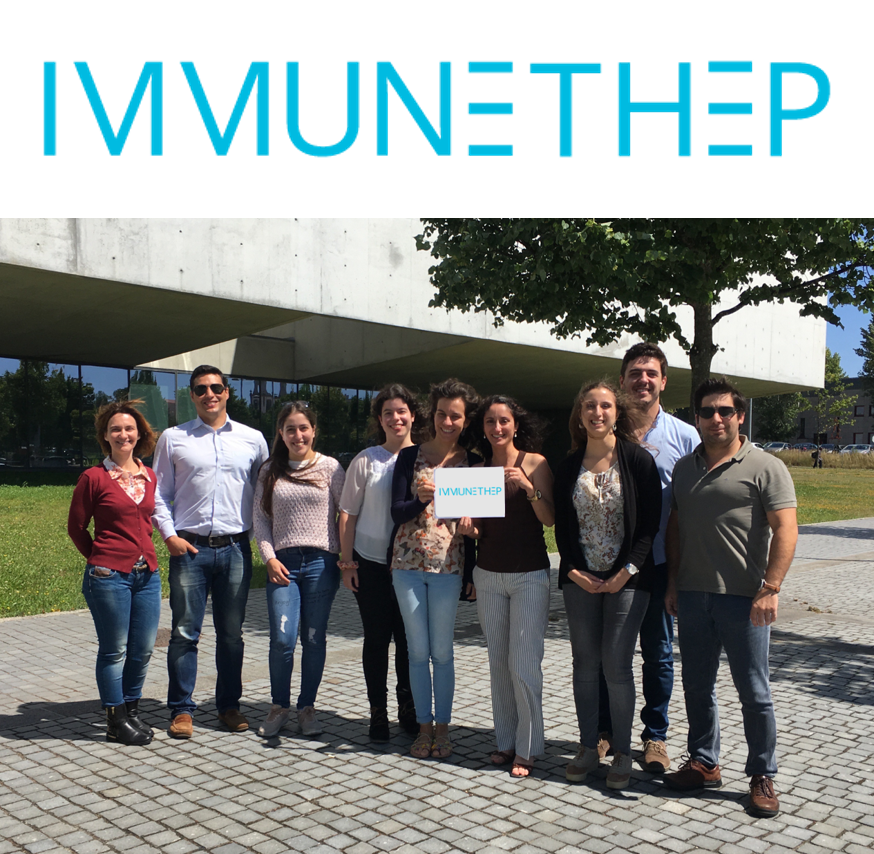 "Results can, sometimes, take several years to achieve and they are the product of the work of many people," says Bruno Santos, CEO of Immunethep. On 25 June 2014, after many years of research and an intensive project of applied research (carried out since 2012), Pedro Madureira and the Venture Catalysts signed a licensing agreement between U. Porto and Immunethep. This event marked the beginning of a new U. Porto spin-off biotech start-up that, since its creation, grasped the full extent of the path that lay ahead to transform research results into something with a high impact on the health and lives of millions of people. Immunethep was ready to start the first phase of clinical trials (beginning of 2017), after having carried out preclinical trials since 2015, with its PNV1 vaccine. The PNV1 is the first effective vaccine to prevent infections caused by all serotypes of a group of bacteria, including multi-resistant bacteria, and is intended to cover the entire population, from newborns to the elderly. This vaccine was based on the discovery of an immunosuppression mechanism shared by different bacteria, such as Staphylococcus Aureus, Streptococcus Pneumoniae, Klebsiella Pneumoniae, Escherichia Coli and Group B Streptococcus, which are some of the most dangerous bacteria, responsible for severe morbidity and mortality.
"All our research work and line of products are developed to answer medical needs that still don't have practical solutions," says Pedro Madureira, CSO of Immunethep. The company is strongly focused on developing effective immunotherapies to fight infections caused by multi-resistant bacteria, which is the case of the PNV1 vaccine.
For more information on the vaccine licensed to Immunethep, click here.